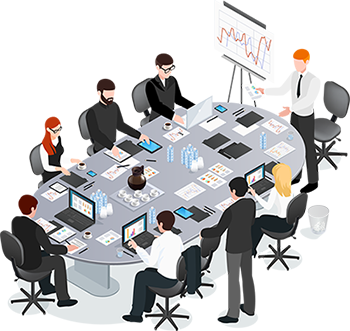 PRASETIYA MULYA PROCEEDINGS
Universitas Prasetiya Mulya publishes various proceedings to help the conference organizers publish their proceedings. Those proceedings are categorized into three topics of Prasetiya Mulya (PM) Proceedings :
* PM Proceedings on Business and Economics
* PM Proceedings on Applied STEM (Science, Technology, Engineering, and Mathematics)
* PM Proceedings on Collaboration in Business, Economics, and Applied STEM
PM Proceedings is an online, open-access journal publishing proceedings of conferences, including both peer-reviewed full-length articles and collections of meeting abstracts. Devoted specifically to conference publications, including large collections of articles, meetings of specialized interests, and conferences of a cross- or multi-disciplinary nature.
Current Issue | Vol 1 No 2 (2019): The 2019 International Conference on Culture, Technology, and Tourism (CTT) |
Published: 2019-12-04
The 2019 International Conference on Cultural, Technology, and Tourism will be held by Universitas Prasetiya Mulya in collaboration with Association of the Indonesian Tourism Tertiary Education Institutions (Hildiktipari) on 3-4 December 2019, in BSD City – Tangerang. This conference will promote the integration of cultural and technology in supporting alternative tourism as well as creating businesses in tourism that are inclusive and sustainable. Furthermore, through this conference, there will be an initiation of an academic forum which hopefully enhances research-based tourism education in Indonesia.
Theme & Sub-Themes Theme:
"Promoting Techno-Cultural Synergy in Tourism"
Sub-themes/tracks:
Cultural and Heritage Tourism
Community-Based Tourism
Sustainable Tourism
Tourism & Technology (E-tourism)
Tourism Marketing Strategy
Tourism & Hospitality
MICE Tourism
Tourism Destination Plan & Development
Ecotourism
Creative Tourism
Gastronomy Tourism & Culinary
Technology progress
Technology change and the world of works
Losers and winners in the new world of works
Inequality in the new world of works
The new work – Leisure trade of
Growth potential of tourism
Energy need of a progressive tourism ministry
Greenhouse emission of the tourism ministry
Wealth inequality in a progressively growing tourism economy
The market for intangible cultural services
Conference website: Click Here
Conference e-mail  : ctt.icon@pmbs.ac.id
View All Issues